European framework for the provision of digital competences - Skills Assessment Validation and Recognition Tools.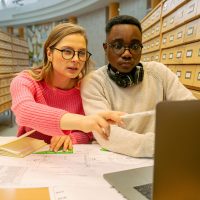 Educators, facilitators
and VET providers
to boost their digital competences in order to increase the attractiveness of VET courses and facilitate the involvement of vulnerable groups in education process.
Project managers, community leaders, instructors and social workers
that are interested to improve their ability in using innovative digital tools for the social inclusion of excluded groups.